Due to the postponement of the festival to 2022, ticket sale will remain closed until June once the ticket management process ends.
Subscribe to our newsletter and we will notify you when tickets go on sale.
I want to suscribe
Go to the Module
"At Festival Tomavistas (owned by Tomavistas City AIE) we process the personal data you provide in order to subscribe you to our newsletter. You may exercise your rights of access, rectification, limitation, opposition, portability, or withdraw consent by sending an email to info@tomavistasfestival.com. You can also request that your rights be protected by turning to the supervisory authority (AEPD, in Spain). You can consult additional detailed information on data protection on our Privacy Policy."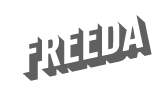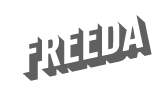 Our biggest event! A different festival that is committed to excellence in programming and production to offer a once-in-a-lifetime experience to the audience.
Annual concert series that takes place at different venues in Madrid and stands up for the most current projects growing in the independent music scene.
Suscribe
Go to the Module
"At Festival Tomavistas (owned by Tomavistas City AIE) we process the personal data you provide in order to subscribe you to our newsletter. You may exercise your rights of access, rectification, limitation, opposition, portability, or withdraw consent by sending an email to info@tomavistasfestival.com. You can also request that your rights be protected by turning to the supervisory authority (AEPD, in Spain). You can consult additional detailed information on data protection on our Privacy Policy."